When you buy a wool clothing fabric, you'll want to choose a material that's made from natural sheep. There are different types of wool, but Merino and Lambswool are the two most common. Let's explore how each differs. Whether you're buying a sweater or a pair of pants, you'll want to choose a material that's naturally soft and durable. In this article, we'll look at the differences between these fabrics and how they're made.
If you're looking for an innovative performance fabric that will keep you warm, you've probably heard about Merino wool. The fine fibers of this fabric are up to 14 microns thick, making them ideal for next-to-skin clothing. The thin, light fabric also resists perspiration, preventing you from feeling uncomfortable while wearing it. And thanks to its natural hypoallergenic properties, merino wool is suitable for people with many chronic skin ailments.
The natural crimp of merino wool acts as a thermal insulator and helps regulate body temperature. This is especially beneficial in warm weather, where merino wool fabric absorbs water vapor and air from the atmosphere. Additionally, it has excellent wicking ability, keeping you dry and warm while you work out. That means that it is great for active people on the go. Its natural UV protection keeps your skin healthy and safe from the sun.
One of the most popular clothing fabrics, lambswool is naturally breathable and anti-allergenic. It is also a natural insulator and is a great material to keep body temperature controlled. It is strong and breathable, making it an excellent choice for outerwear and knitwear. Besides clothing, lambswool is also used for home textiles and accessories. Its versatility allows you to use it for many purposes, including lining your car and even lining your home.
Lambswool is a high-quality natural textile made from the wool of the first shearing of a sheep. Although lambswool is more expensive than regular wool, it is more breathable and more comfortable than regular wool. Lambswool sweaters can cost anywhere from 50 to 350 dollars. The material is also biodegradable, which makes it a superior option for eco-conscious consumers. Lambswool clothing is also much better for the environment than synthetic fabrics such as polyester and nylon.
There are several benefits to wearing Lambskin wool clothing. The lambskin hide has a high moisture absorption capacity and is highly insulating. Besides being hypoallergenic, lambskin is also resistant to static electricity. It is also naturally hypoallergenic, and is resistant to dust mites. This makes lambskin an excellent fabric for clothing. Whether you're looking for a warm winter coat or a luxuriously soft summer sweater, lambskin will make you feel great.
The micron count of lambswool is higher than that of Merino wool. This means that it is easier to spin durable yarn from it. Lambswool is less itchy than the adult sheep's wool, and it will retain its shape better than other types of yarn. Typically, lambswool is used in sweaters and tops, but it is also commonly used for gloves, scarves, and hats. It is also used for linings and padding.
Product Name:
XHKA.00055R1 Wool Fabric for Sports Wearing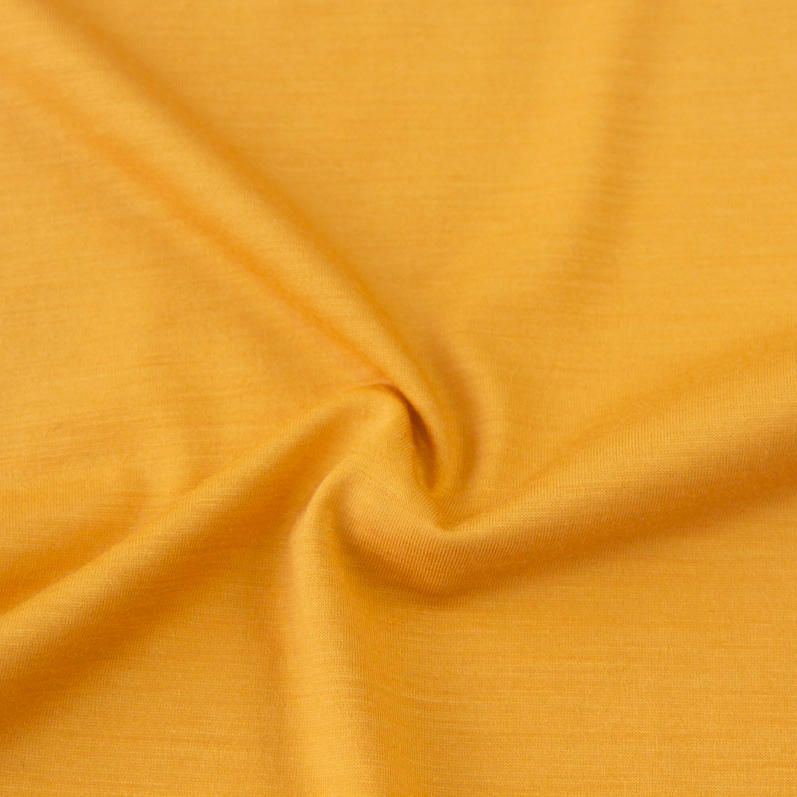 Product description: 
Category : Wool Knit Fabric For Sports Wearing
Design : Pants, T-Shirt For Sports Wearing
Price (0--50m) USD : Contact Us
Price( Over 50m) :Contact Us 
Width(Cm) :145 
Weight (G/M2) : 150
Composition :50%W 50%P
Welcome to mail: 
hotsale@truerhino.net
 or call 
+86-336-420-9807