If you're looking for a natural fiber that's soft and breathable, merino wool is a great option. This fabric is a bit wider than other offerings in this weight range, so you can make several tees from just 2 yards. It's also easy to sew and maintains its shape even after being washed. Because it's warm, it's not a good option for summer months, but it's a great choice for layering a garment.
Mercerized merino wool
Mercerized merino wool is a type of fine wool with a silklike feel and drape. It is produced by removing the scales from the Merino sheep's fleece. This is a similar process to superwash wool, but the result is a much softer fabric. Unlike other wool fabrics, mercerized merino is machine washable and has an unusual feel. This is partly due to the mercerisation process, but there are other characteristics that make mercerized merino wool different from ordinary wool.
Mercerized merino wool can be used to create a variety of designs that look like knitwear. One example of a mercerized merino wool fabric is a sleeveless, sheer cardigan. Its round neck and ribbed design make it an attractive option for layering. The cut-out front makes it easy to wear over leggings or a skirt.
Unlike synthetic fabrics, merino wool biodegrades quickly, leaving no trace of pollution in our waterways. Unlike synthetic fabrics, merino wool fabric biodegrades in just six months. This means it is an eco-friendly choice for clothing. And since merino wool is naturally flame-retardant, it's the best fabric for those who care about the environment.
Mercerized merino wool is a popular choice for apparel manufacturers. While it has limited applications in homewares, it has several advantages that make it an excellent choice for garments. The fine fibers of merino wool are as soft as cotton, making it the perfect choice for lightweight sweaters against the skin. Besides sweaters, merino wool fabric is also used for blouses and tank tops.
Product Name:
XHDA.00016 Wool Knit Fabric, 100% Merino Wool Fabric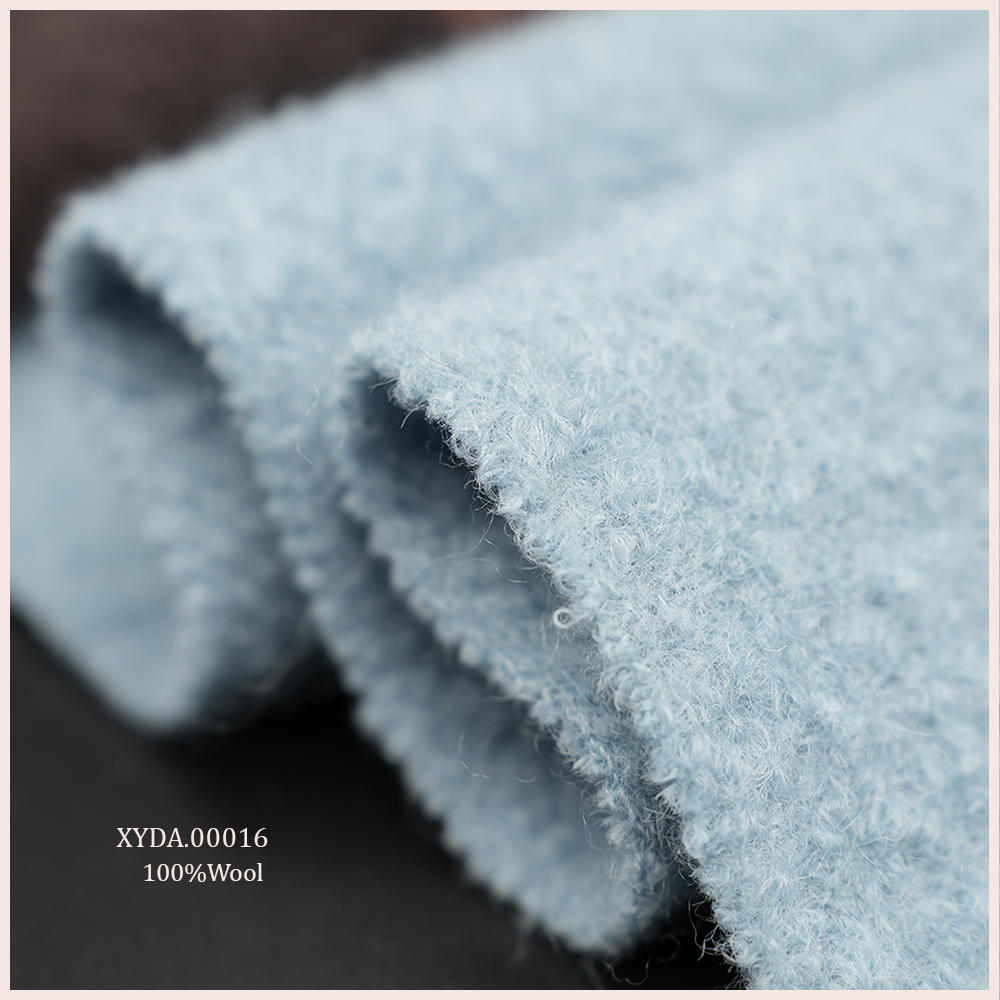 Product description:
Category : Wool Knit Fabric For Garment
Use : Coat, Jacket, Outfit
Price (0--50m) USD : Contact Us 
Price( Over 50m) :Contact Us 
Width(Cm) :145 
Weight (G/M2) :400
Composition :100% Merino Wool
Welcome to mail: hotsale@truerhino.net or call +86-336-420-9807 336-420-0434